897 vues
| | |
| --- | --- |
| Genre | pop, dance, 90s, swedish, female vocalists |
Ace of Base est un groupe de musique pop originaire de Göteborg, Suède. Il est composé de Jonas Berggren (Joker), Ulf Ekberg (Buddha), Jenny Berggren et Malin Berggren ; les trois Berggren sont frères et soeurs.
En 1987, Jonas Berggren, avec deux de ses amis Johnny Lindén et Nicklas Trank, ont formé un groupe, avec les deux sœurs de Jonas, Jenny et Malin (Linn), comme chanteuses. Ce groupe a connu plusieurs noms : 'Kallinin Prospect' (une rue de Moscou), 'CAD' (Computer Aided Disco), et 'Tech-Noir'. À la fin de l'année 1989, Johnny et Nicklas ont quitté le groupe, et en 1990, Ulf Ekberg l'a rejoint. Le groupe s'organise avec Jenny et Malin pour les chants, Jonas pour la guitare, le clavier et la programmation et Ulf au clavier. Durant cette même année, ils ont adopté le nom définitif Ace of Base. Jenny a expliqué une fois ce changement : « personne ne pouvait prononcer le nom du groupe et personne ne pouvait s'en souvenir ».
En 1990, ils ont signé avec Mega Records et sorti Wheel of Fortune. Après plusieurs tentatives, la musique a finalement eu un succès en Scandinavie et le groupe a signé un contrat dans toute l'Europe avec Metronome. All That She Wants, produit par Denniz PoP, est ensuite devenu un tube dans le monde entier.
Les mois qui suivirent ont propulsé le groupe vers une célébrité mondiale. D'autres succès ont suivi avec par exemple The Sign, qui est resté six semaines numéro un du Billboard Hot 100 et qui a été nommé pour un Grammy Award.
L'image du groupe a été quelque peu ternie par les révélations selon lesquelles Ulf avait participé à un groupe néonazi de Suède, pendant une période de son adolescence. Il l'a avoué plus tard, alors que le groupe était en pleine gloire, mais il a aussi longuement raconté avoir eu beaucoup de remords, par rapport à son passé, et que c'était plus une histoire de gangs et de drogue qu'une histoire de nazis. À la fin de son adolescence, avec la mort de ses anciens amis, il a réalisé les erreurs qu'il a commises, et est revenu sur le droit chemin, d'où son surnom "Buddha". Il se dit chanceux d'avoir pu échapper au pire, et depuis son revirement, il se bat contre le racisme et la drogue. Le changement de Ulf est à l'origine de la chanson "Happy Nation", hymne à la paix dans le monde.
En 1995, leur second album The Bridge s'est vendu à six millions d'exemplaires, un chiffre respectable, mais les goûts du public étaient en train de changer et le battage médiatique du groupe diminua, au grand soulagement de Linn qui décida de passer la main à sa sœur Jenny pour le troisième album Flowers, sorti en 1998.
Leur retour aux États-Unis avec Cruel Summer a été de courte durée, mais en Europe, Life Is A Flower fut l'un des titres les plus joués de l'année sur les radios. Une compilation des plus grands succès du groupe est sorti à la fin des années 1990, puis ils se sont mis à travailler sur un quatrième album.
Ace of Base a en tout sorti une douzaine de 'singles' dans le monde.
Les membres du groupe travaillent toujours ensemble aujourd'hui mais ils ont choisi de quitter les feux de la rampe. Da Capo est sorti en 2002 et, bien qu'il ait été bien reçu par les fans, il n'a pas eu un grand impact. Mais le 28 novembre 2007, Ulf Ekberg dans un interview a révélé que Linn (Malin) a officiellement quitté Ace of Base et ne veut plus être associée à d'autres projets futurs du groupe. Chose qui a été confirmée par Jenny où elle parle de sa sœur : "Elle ne faisait déjà plus partie du groupe depuis des années" dans le magazine Se & Hor. Ace of Base est maintenant un trio et les trois membres du groupe sont actuellement en train d'enregistrer un cinquième album dont le contenu est en grande majorité composé de reprises de leurs plus grands hits telles que "Wheel of fortune", "The sign" ou encore "Beautiful life" version 2008 et bien sûr de quelques chansons inédites. En septembre 2008, le groupe entame une tournée en Scandinavie et en Russie.
En 2009, Ulf (alors jury du Pop Idol suédois) confirme la sortie d'un nouvel album pour 2010 mais le projet semble compromis par l'annonce d'une modification au sein du groupe. La rumeur veut que les deux garçons souhaitent rajeunir l'image du groupe en intégrant une nouvelle chanteuse aux côtés de Jenny. Cette dernière n'acceptant pas (par respect pour sa soeur notamment) décide alors de quitter le groupe au grand étonnement des médias suédois.
La nouvelle formation, composée de Jonas, Ulf et deux nouvelles chanteuses (au lieu d'une seule), Clara Hagman et Julia Williamson, est officiellement présentée en 2010 avec un album en poche : The Golden Ratio.
Source
Top Titres
1
All That She Wants
2
The Sign
3
Beautiful Life
4
Don't Turn Around
5
Happy Nation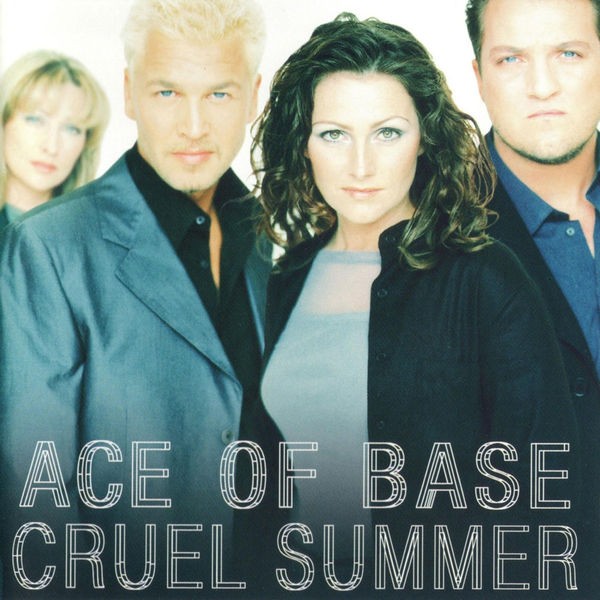 6
Cruel Summer
7
Life Is a Flower
8
Wheel of Fortune
9
Living in Danger
10
Lucky Love
Top Albums
Singles Of The 90's
pistes
Happy Nation (U.S. Version)
pistes