1219 vues
| | |
| --- | --- |
| Genre | jazz, Smooth Jazz, 80s, pop, latin jazz |
Matt Bianco est formé de Basia Trzetrzelewska, Mark Reilly et Danny White. Tous trois sont les membres originaux de ce groupe qui a déboulé sur la scène musicale au début des années 1980.
"Nous mélangions le jazz avec des rythmes latino et pop, mais nous ne savions pas si quelqu'un voudrait de nous" se souvient Mark. Décrochant un contrat pour deux singles avec la Warner, ils enregistrèrent leur premier morceau en 1984, "Get Out Of Your Lazy Bed" qui accéda immédiatement à la quinzième place du Top 50. "C'était très excitant, poursuit Mark. Nous cartonnions dans toute l'Europe". Le titre de ce single fut inspiré par un dicton que le père de Mark lui hurlait chaque matin aux oreilles : "Ça doit être une coutume écossaise, il est de Glasgow", dit-il en riant. Suivit le single "Sneaking Out the Back Door" tiré de leur premier album Whose Side Are You On. Matt Bianco ne trouvait pas son succès uniquement chez les fans de pop, mais aussi chez une audience plus exigeante, les amoureux du jazz.
Le groupe s'était formé sur les cendres du groupe Blue Rondo A La Turk. Voulant poursuivre ses expérimentations dans le domaine du jazz et faire équipe avec l'ex-clavier de Blue Rondo, Danny White, Mark commença à composer quelques chansons.
"Nous sentions que nous avions besoin d'une chanteuse", se rappelle Mark. "Danny a alors proposé de joindre Basia au projet. Ils travaillaient ensemble depuis 1981 et avaient déjà développé une certaine complicité créative."
"Je suis venue en Angleterre en 1981", explique la chanteuse, polonaise de naissance. "J'ai répondu à une petite annonce passée par Danny dans le Melody Maker demandant une chanteuse pour son groupe, Bronze, un projet funk très influencé par le travail de Quincy Jones. Nous n'avons pas cessé de travailler ensemble depuis cette époque". La voix rauque de Basia, aux accents brésiliens, rappelait celle d'Astrud Gilberto. Elle constituait le parfait contrepoint à la production plus pop de Mark.
"Quand je l'ai entendu à l'audition, se rappelle Mark, j'en ai eu le souffle coupé. Je savais que nous avions trouvé la pièce manquante de notre puzzle musical".
Le nom du groupe ¿ Matt Bianco ¿ témoigne d'une autre influence. "C'est le nom d'un personnage d'espion, d'agent secret.
Nous adorons les thèmes musicaux utilisés dans les séries d'espionnage et les bandes originales de films". On comprend dès lors mieux la genèse de "Matt's Mood" et "Matt's Mood II", deux instrumentaux groovy qui auraient tout naturellement trouvé leur place au sein d'une bande son des années 60.
Après le succès du single "Half A Minute", chacun suivit sa route. Danny et Basia enregistrèrent cinq albums sous le nom de Basia et obtinrent un énorme succès, tout particulièrement aux États-Unis et en Extrême-Orient. Mark, quant à lui, engagea le pianiste Mark Fischer en 1985 et poursuivit sa route sur le chemin de la réussite, enregistrant sept albums sous le nom de Matt Bianco.
"C'était amusant. Chacun d'entre nous avait pensé aux autres, explique Mark. Un beau jour, Danny est passé à mon studio d'enregistrement pour me dire bonjour et c'était reparti pour un tour". Danny et Mark communiquèrent à Basia leur envie de reformer Matt Bianco sous sa forme originale. Le résultat ? Matt's Mood, décrit par beaucoup comme ce qu'aurait du être le second album du groupe.
"Quand nous avons réécouté la musique de nos débuts, nous avons été étonnés de constater à quel point elle sonnait fraîche et immédiate. Elle est plus en accord avec l'atmosphère actuelle qu'avec celle de l'époque", remarque Mark. Avec le succès des Jamie Cullum, Diana Krall et autre Norah Jones dans les charts anglais, Matt Bianco apparaît comme une sorte de précurseur.
Source
Top Titres
1
Ordinary Day
2
Half a Minute
3
More Than I Can Bear
4
Wrong Side of the Street
5
Get Out of Your Lazy Bed
6
Ronnie's Samba
7
Yeh Yeh
8
Don't Blame It on That Girl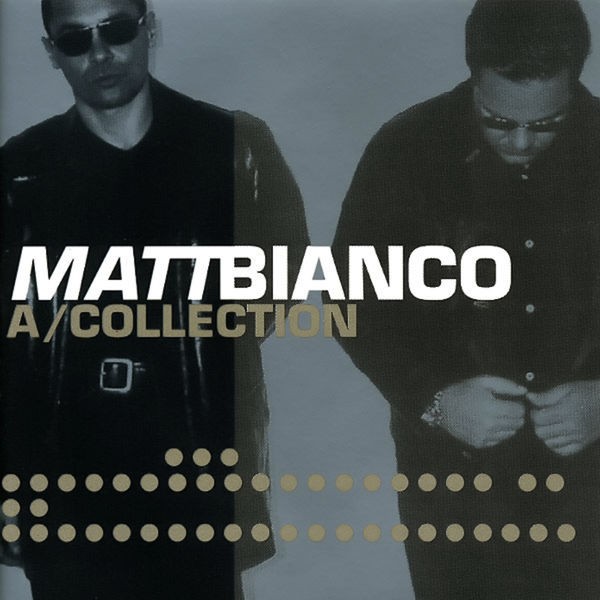 9
Whose Side Are You On?
10
Sneaking out the Back Door
Top Albums
The Best Of Matt Bianco
pistes
Whose side are you on?
pistes