1980 vues
| | |
| --- | --- |
| Genre | soul, female vocalists, Disco, pop, motown |
Diana Ross débuta sa carrière au sein du groupe The Supremes en 1959. Le groupe connait très vite un énorme succès mondial et au bout de quelques années, elle finit par s'y imposer en devenant la chanteuse principale. Un succès si fulgurant pour Ross que le groupe se fait rebaptiser Diana Ross and The Supremes.
En 1969, elle se lance dans une carrière solo. Sa chanson "Ain't No Mountain High Enough" confirme son succès dès 1970. Son talent et sa popularité lui ouvrent toutes les portes et elle interpète en 1972 le rôle de Billie Holiday dans le film "Lady Sings the Blues", ce qui lui vaudra une nomination aux Oscars.
En 1973 paraît l'album de duos avec Marvin Gaye Diana and Marvin. En 1975, Diana Ross est la tête d'affiche du film Mahogany dont elle interprète aussi la bande originale.
En 1980, elle sort le tube planétaire disco "Upside Down" qui fut un énorme succès, extrait de son album "Diana".
En 1981, Endless Love, un duo avec Lionel Richie, est le plus grand succès de sa carrière. Elle signe alors un contrat avec RCA mais retournera dans le giron Motown avant la fin des années 80.
A la fin de l'année 2005, sort en Angleterre une reprise de son titre When you tell me that you love me, reprise par le groupe Westlife en duo avec Diana Ross elle-même.
Son retour discographique en 2007 aux Etats Unis, après 7 années d'absence, est un succès. Elle entamera cette année une tournée US en Avril et en Mai en Europe.
Diana Ross a également et malheureusement été connue pour une certaine dépendance aux drogues et à l'alcool !
Discographie
Diana Ross (1970)
Everything is Everything (1970)
Diana! (TV Special Soundtrack mit Gast-Stars: The Jackson Five, Danny Thomas & Bill Cosby, 1971)
Surrender (1971)
Lady Sings the Blues (Film Soundtrack, 1972)
Touch me in the Morning (1973)
Diana & Marvin (en duo avec Marvin Gaye, 1973)
Last Time I Saw Him (1973)
Diana Ross Live at Caesar's Palace (1974)
Mahogany (Film Soundtrack, Diana singt nur den Haupt-Titelsong Do You Know Where You're Going To, 1975)
Diana Ross (1976)
Diana Ross Greatest Hits (1976)
An Evening with Diana Ross (Live aufgenommen in Los Angeles, 1977)
Baby It's Me (1977)
Ross (1978)
The Boss (1979)
Diana (1980)
It's My Turn (Film Soundtrack, Diana singt nur den Haupt-Titelsong, 1980)
To Love Again (1981)
All the Great Hits (1981)
Why Do Fools Fall in Love (1981)
Silk Electric (1982)
Ross (1983)
Swept Away (1984)
Eaten Alive (1985)
Red Hot Rhythm & Blues (1987)
Workin' Overtime (1989)
The Force Behind the Power (1991)
Stolen Moments - The Lady Sings Jazz & Blues (1993)
Forever Diana (4 CD Box Set, 1993)
One Woman - The Ultimate Collection (1993)
Extended Diana - The Remixes (1994)
A Very Special Season (1994)
Take Me Higher (1995)
Voice of Love (1996)
Every Day is a New Day (1999)
Love & Life (2001)
I Love You (2006)
Lire la suite

last.fm/fr/music/Diana Ross/+wiki" rel="nofollow" target="_blank">Source
Top Titres
1
Upside Down
2
I'm Coming Out 3
Ain't No Mountain High Enough 4
Love Hangover
5
Chain Reaction
6
Touch Me In The Morning
7
I'm Still Waiting
8
The Boss
9
Endless Love
10
My Old Piano
Top Albums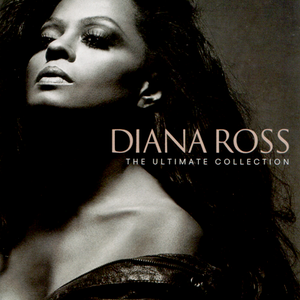 The Ultimate Collection
pistes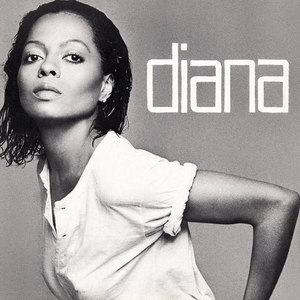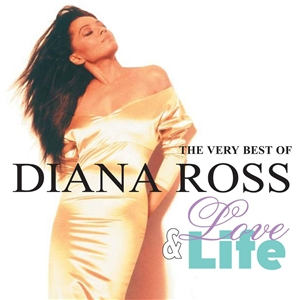 Love & Life The Very Best Of Diana Ross
pistes