1394 vues
| | |
| --- | --- |
| Genre | Disco, 70s, soul, pop, funk |
Avant leur succès, ils ont été l'acte d'ouverture pour certains étoiles dont Frank Sinatra , Milton Berle , Nancy Sinatra , et Glen Campbell . La bande originale a une gamme de trois chanteurs et trois Sidemen. Le Sidemen ont Joey Rivera de l'échec et mat; Monti Lawston et Bob "Bullet" Bailey, anciennement des feuilles. Avant que le groupe avait un hit ils ont joué comme un acte d'ouverture pour flash Cadillac , Ike Turner , et Delaney Bramlett . Bailey, Rivera, et Lawston quitte le groupe pour former GoodStuff.
Le nom du groupe était un jeu de mot sur ??la Société Hughes , avec le «ton» étant afro-américaines du groupe patrimoine. Les membres du groupe étaient St. Clair Lee (né Bernard Saint-Clair Lee, le 24 avril 1944, San Francisco , en Californie, est décédé 2011), Fleming Williams (né en 1953, Flint , au Michigan , mort 1992 et Hubert Ann Kelley (né le 24 avril 1947, Fairfield , Alabama ). Le choix original pour le nom du groupe était The Children of Howard Hughes , qui leur label tourné vers le bas.
Le premier groupe grande coupure est venue en 1972, quand ils ont été invités à se présenter dans la blaxploitation cinématographique , Blacula , mettant en vedette William Marshall . Ils ont également demandé d'enregistrer trois chansons pour le film de bande : «Le voilà encore», «Que le monde le sait», et «je vais vous attraper." Peu après, RCA a signé le groupe; leur premier single , "Liberté pour les Etalons", à partir de l' album du même nom, est devenu un hit modérée, atteignant 63 sur le Billboard Hot 100 Chart .
Le suivi unique, " Rock the Boat ", est devenu un # 1 hit sur ??le Billboard graphique et du groupe chanson phare . "Rock the Boat" a été écrite par Waldo Holmes, qui a également écrit les chansons Blacula, et a été libéré dans l' américaine en Février 1974 et dans le Royaume Uni en Juillet de cette année. Il est allé au n ° 1 pour une semaine dans le Etats-Unis et n ° 6 pour deux semaines au Royaume-Uni, en restant pendant 20 semaines dans le tableau des Etats-Unis avec un disque d'or décerné par la RIAA , le 24 Juin 1974. La piste a vendu plus de deux millions d'exemplaires. La chanson est considérée comme l'une des premières discothèques chansons. Certaines autorités de le proclamer à la chanson disco premier hit 1, tandis que d'autres donnent cette distinction de " Love Theme "en Love Unlimited Orchestra , un des charts au début de 1974.
Après le succès de «Rock the Boat», d'autres la Société Hues Simple tracé sur le Billboard Hot 100 inclus "Rockin 'Soul» (1974, n ° 18), "Love Corporation" (1975, n ° 62), et "I Caught Votre Loi "(1977, n ° 92).
Malgré leur succès initial, le groupe a été incapable de reproduire le succès de leurs hits plus tôt et dissous en 1978.
Mais avec un intérêt renouvelé dans la musique disco dans les années 1990, le groupe réuni pour les dates de tournées et d'événements spéciaux, y compris le PBS spéciaux Get Down Tonight: L'explosion de Disco .
Ancien bandmember Fleming Williams, qui a chanté le rôle principal masculin sur "Rock the Boat", est décédé dans les années 1990. De nombreuses sources revendiquer la date de sa mort fut Septembre 1992, , mais au moins on prétend source, il est mort en Février 1998. Selon l'indice de la mort de la sécurité sociale, Fleming Williams est décédé le Février 15, 1998.Sa mort a été attribuée à une "longue maladie", bien que beaucoup d'autres ont également fait allusion à une longue lutte avec la drogue.
Membre fondateur de St. Clair Lee est décédé le 8 Mars 2011, dans le Lake Elsinore en Californie . Il est dit être mort de causes naturelles à l'âge de 66 ans, comme écrit dans la rubrique nécrologique Los Angeles Times en Mars. Il était hors-vécu par sa mère, fils, et sa sœur.
Source
Top Titres
1
Rock The Boat
2
Rockin' Soul
3
I'm Gonna Catch You 4
There He Is Again
5
Freedom for the Stallion
6
I Caught Your Act
7
I Got Caught Dancing Again
8
What The World Knows
9
Love Corporation 10
What A Feeling
Top Albums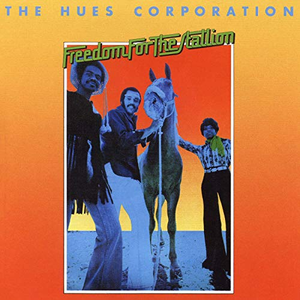 Freedom for the Stallion (Bonus Tracks)
pistes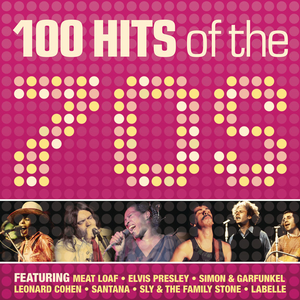 100 Hits Of The '70s
pistes